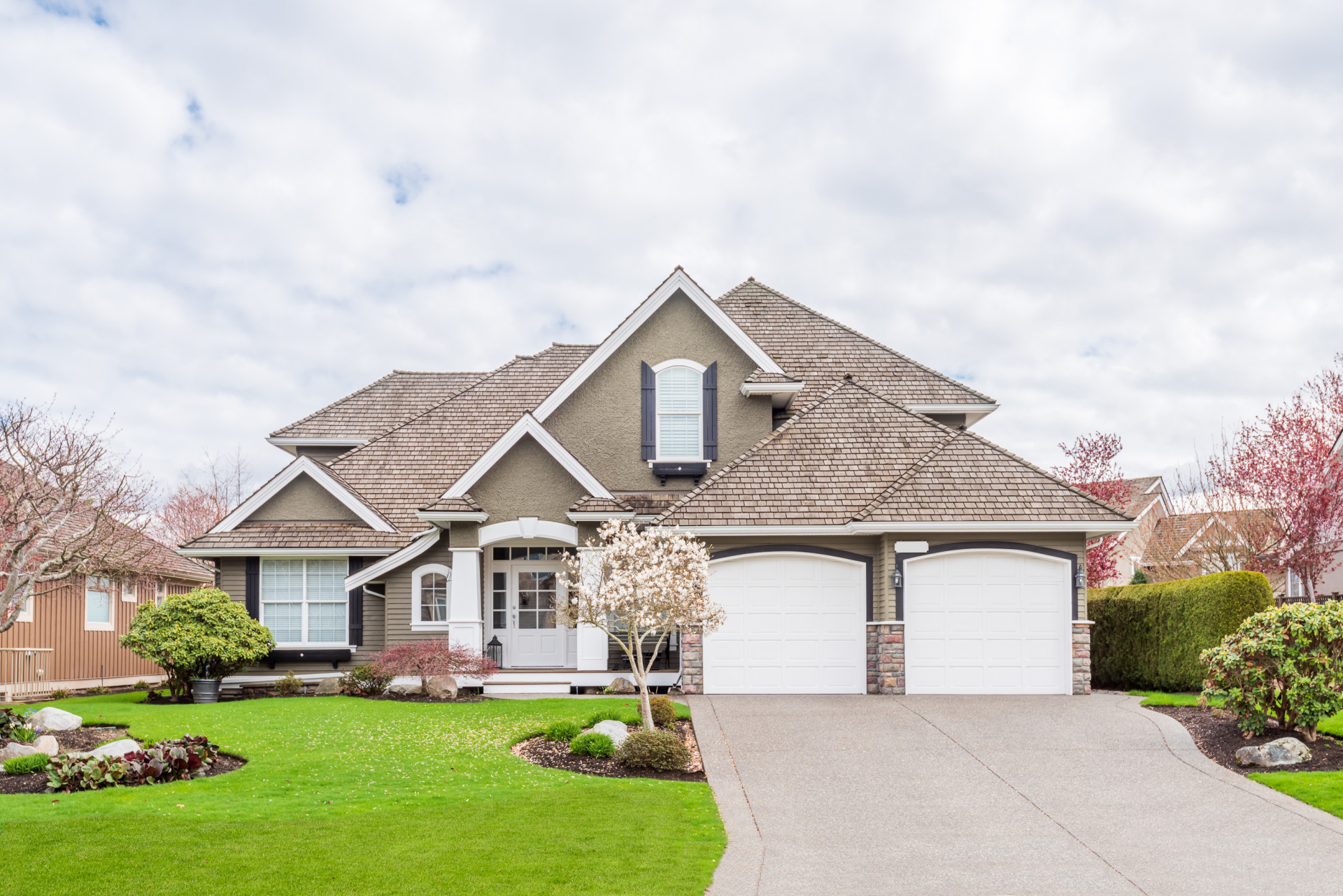 Refinance Loans
Refinancing a home mortgage can be a big decision for many homeowners. Your situation and needs change over time so why shouldn't your mortgage? Now might be the right time for you to refinance into a lower rate mortgage. You should take the time to consider the following questions to see if refinancing makes sense for you.
Are you tired of your adjustable-rate that never seems to stop adjusting?
Is Private Mortgage Insurance (PMI) getting you down when it doesn't need to?
Has the time come to save more money every month?
Are mortgage rates currently lower than what your rate is?
Will other financial opportunities present themselves as you refinance?
Refinancing is an easy way to solve many of your mortgage worries. Getting a lower monthly rate and paying less over the life of your loan just makes sense. At Western Ohio Mortgage Corporation we're ready to find the right refinancing solution for you. Our staff of refinance experts will help you evaluate your mortgage needs and draft a refinancing plan that will save you money.
Be sure to check out our mortgage refinance center to get the information you need so you can make a sound decision for you and your family.
Common Refinance Questions
Determining if a home refinance loan is right can be confusing. That's why we've put together a list of common questions that homeowners have when considering refinancing.
What is Refinancing?
Refinancing is simply getting one loan to pay off another.

What does refinancing cost?
Typically, the closing cost of a refinance is between 1% & 2% of the loan amount, lender fees included. You may choose to pay points (see below) to lower your interest rate, or you could want to do a Low- or No-cost refinance.

What are points?
Points (or discount points) are a way of lowering your interest rate. By paying 1% of the total loan amount up-front, a borrower can lower his interest rate by about 1/8%.

How does the APR differ from the interest rate?
The rate refers to what percentage of your loan you will pay in interest per month, whereas the annual percentage rate (APR) is an adjusted percentage that expresses the yearly cost and also includes certain charges and fees.

What are FRM & ARM?
The interest rate of a Fixed-rate Mortgage (FRM) will not change for the life of the loan. Alternatively, an Adjustable-rate Mortgage (ARM) will be subject to periodical interest rate adjustments based on interest rates around the country.

Should I modify my loan or apply for a refinance?
It depends. When you refinance, you may be able to get lower interest rates, but there are additional costs. On the other hand, a loan modification usually means extending the term of the loan and increasing the interest rate, but adding no other fees.

What's the 2% rule? Is it useful?
The 2% rule states that you should aim for a 2% lower interest rate in order to ensure that the savings generated by your new loan will off-set the cost of refinancing, provided you've lived in your home for 2 years and plan to stay for at least 2 more.

While this rule is useful as a point of reference, it shouldn't be adhered to strictly. If you think you will stay in your home for 5 or more years, for example even a 1% interest rate reduction will pay off for you. Additionally, with low- and no-cost refinancing options available, the cost of refinancing can be recovered much more quickly.

What is PMI?
PMI stands for Private Mortgage Insurance. Borrowers with less than a 20 percent down payment are required to carry this insurance as a means of protecting the lender against default.

Will I need to get an appraisal when I refinance?
Yes.
Does bad credit exclude me from a refinance loan?
Not exactly. When considering a refinance loan it's important to remember that the better your credit score the better interest rate you can get. So if you don't have perfect credit you can still qualify for a refinance loan but you'll want to make sure that you're lowering the interest rate on your loan enough to make a refinance worth it.
Do I need to have equity in my home to refinance?
Yes. The general rule is that you need to have 90% loan-to-value ratio before you can refinance. This means that your home is worth about 10% more than the loan that is current on the house. Additionally, your home will need to have increased in value since you purchased it.
Can I get cash from a refinance loan?
Yes. Depending on the type of refinance loan you opt for you can take out cash to use for bills, home repairs or whatever you might need it for.
Can I "lock-in" an interest rate on a refinance loan?
Yes. Now is the time to refinance because interest rates are so low.
How long does it take to go through the refinance process?
A typically refinance usually takes between 2 and 4 weeks. Getting your home appraised is usually where most hang-ups occur so if you can schedule a home appraisal right away than getting a refinance loan is usually very quick.
How You Can Benefit from a Refinance
There are many refinancing options available, and the benefits of each are unique. Whether you're looking to reduce your payments or consolidate your debt, we can help. Call or come in today to get your process moving.
Lowering your Monthly Payment
There are a few ways to lower your monthly payment, including obtaining a lower interest rate or extending the term of your loan. This is usually the primary reason for obtaining a refinance loan. Whether you're looking to switch from a variable rate to a fixed rate loan or looking to pay less per month a refinance loan can help provide more stability and smaller payments.
Cashing-out Equity
Many people would like to take advantage of the equity they have built up in their homes. When refinancing, it is possible to accomplish that while still reducing your monthly payments. Accessing the equity in your home is a great way to make some improvements in your life whether that be paying for college, renovating or remodeling your home or even starting a business. For most people their homes are their greatest sources of wealth, so using that to its full advantage can make a big difference.
Consolidating Debt
Refinancing can be useful in keeping your debt manageable by replacing a number of high-interest loans (such as credit card debt) with a single, lower-interest loan. You can take the cash that you gain from taping the equity in your house and paying off any kind of debt that you might have. Most people will try to pay off high-interest, non-deductible forms of debt such as credit cards or auto loans.
Dropping Private Mortgage Insurance
Depending on how much equity you have in your home you can refinance your home loan and possibly drop your private mortgage insurance. This can mean a lower overall monthly payment on your mortgage. 
Buy Down your Rate
By paying points up-front, you can reduce your interest rate. This may or may not be a good option for you. Those who see benefits from paying points up-front are those who plan on being in their homes for a while. A lower interest rate means a lower monthly payment. The longer you pay the lower monthly payment the more sense it makes to pay points up front.
Low-cost Refinancing
This option can eliminate some or all of the fees associated with refinancing, but also carries a higher interest rate than a standard refinance. It's important to take all aspects of a new loan into consideration before refinancing. Our refinance professionals are ready to help you make the right decision. Let us help you determine of low-cost refinancing is a good fit for you.
Refinance Checklist
When you refinance, certain documents and information will help the process move forward more quickly. Below are listed some of the more common documents needed to refinance. The more information you have on-hand, the faster your refinancing will go.
You are likely to need:
Employment Information
Most recent month's pay stubs (originals)
W-2 forms—past 2 years' (copies)
Income tax return information, especially if self-employed—past 2 years' (copies)
Assets & Obligations Information
Checking, savings, or stock accounts; 401K information; etc. (copies)
Current credit score and reports
Debt data such as credit card or current mortgage information
Insurance Information
Homeowners insurance (copy, especially of the declarations page)
Proof of title insurance
What You Need to Know about Refinancing
People refinance for a number of reasons. You may like to consolidate first and second mortgages, get a lower interest rate, or lower your monthly payment. Perhaps you want to switch from an Adjustable to a Fixed-rate Mortgage, or to stop paying Private Mortgage Insurance (PMI). Maybe you're just looking to cash out some of your equity for home renovations. Refinancing allows you to redefine your mortgage loan to better fit your current needs.
However, there are many things to consider before deciding to refinance your mortgage. With so many options it's important to refinance the right way. At Western Ohio Mortgage Corporation we're happy to show you all of your options so you can make the best decision on a refinance loan. If you would like to find out if a refinance is right for you then give us a call today at 800-736-8485 .
Interested in Refinancing? Consider this…
Are you planning on moving soon or are you in it for the long-haul?
If you're planning on sticking in your home for more than two years then a refinance mortgage is a great option. Because a refinance loan does require closing costs homeowners who plan to stay in their home for more than two years will usually; make up for those costs with lower monthly payments. If you're looking to move within the next two years then a refinance might be a good idea depending on how far your rate drops.
Do you need to tap into the equity of your home?
For most people a home is their most important and substantial investment. History proves that home values increase over the long-run. If your home is now worth more than it was when you purchased it you can use a refinance loan to access that extra value and turn it into cash to pay for unexpected bills, college or to start a business.
Is it time to grow your home?
As families grow, homes can feel smaller. Refinancing your mortgage is a great way to grow money for a home improvement project. The most attractive part of this is that a home remodel can increase the value of your home. This type of refinance can really pay for itself in the end.
Are the terms of your mortgage outdated?
It's likely that your situation in life is not exactly what it was when you first closed on your home. If that's the case then maybe your mortgage terms need a little updating too. Refinancing is a great way to switch from an adjustable to a fixed rate loan or to get into a 15 year loan as opposed to a 30 year.
Don't pass up the chance to improve your mortgage situation today by calling our lending professionals to see if refinancing is the right for you.
These materials are not from HUD or FHA and were not approved by HUD or a government agency and in some cases a refinance loan might result in higher finance charges over the life of the loan.