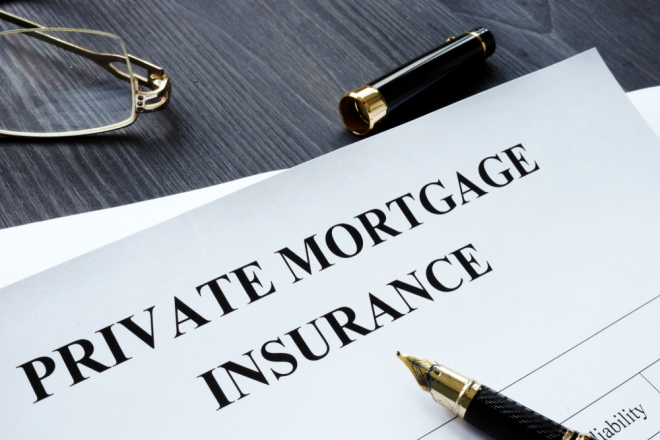 Private mortgage insurance (PMI) is required by lenders when borrowers contribute less than 20% of the home's value as a down payment. This insurance protects the lender, not the homebuyer. If the loan borrower defaults on the mortgage for any reason, the insurance will reimburse the lender up to 20% of the original loan amount. Homebuyers pay for the PMI premiums, either up front in a lump sum each year or built in to their monthly mortgage payment. While PMI is helpful for allowing borrowers to become homeowners without saving up a full 20%, the premiums do add up over time. The good news is that there are several ways to get rid of PMI.
Private mortgage insurance is all about protecting a lender from loss in the case of foreclosure. Once you own 20% equity in your home, the risk to the lender is low enough that they allow you to cancel the PMI. By law, lenders must cancel your mortgage insurance once your loan-to-value ratio hits 78%. You could reach that 20% equity threshold through one of the following means:
Pay Down Your Loan Faster
You will eventually reach 20% equity simply by making your mortgage payments on time. If you want to speed the process along, you could pay more each month than required. You could also contribute a large, lump sum once a year. Either way, by paying down your loan faster you can cancel PMI faster as well.
Let the Market Do the Work
Most real estate markets appreciate over time. If your neighborhood's prices have been growing quickly, you might have a 20% stake in your home just by virtue of rising home values. If you believe the market value of your home, qualifies you cancel PMI, you need to order an appraisal (which can cost between $300 and $500). If the appraisal shows that your home value has grown enough to give you 20% equity, your lender can cancel the PMI.
Renovate Your Property
You can increase the value of your home and consequently your equity by improving your property in some significant way. If you were already planning a kitchen remodel or to add another bathroom or a pool, completing that project and proving your new equity with an appraisal can result in the cancellation of PMI.
If you feel you have met the 20% equity requirements, you need to first submit a written cancellation request to your lender. You must also be current on your mortgage payments with a good history of making timely payments. Your lender may also require you to provide proof that your property has not decline in value below the original appraisal and proof that there are no liens (home equity loans, second loans etc.) on your home.
Once you are able to get rid of PMI premiums you can save hundreds or even thousands of dollars each year. With a little research, you may be able to cancel PMI earlier than you expected.