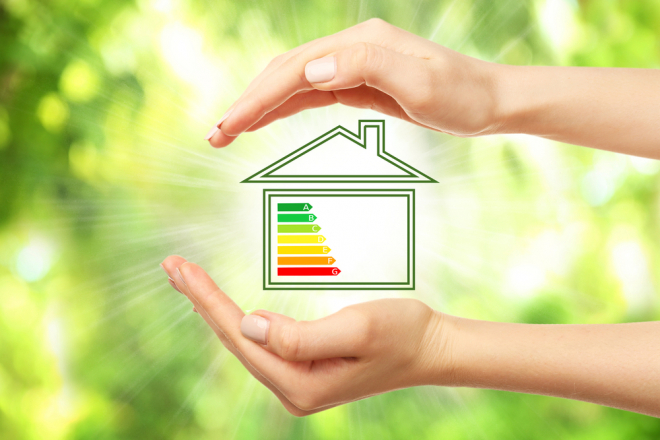 The federal government has aimed to help increase homeownership for decades. One of the Federal Housing Administration's many programs to help Americans in their homeownership dreams is the Energy Efficient Mortgage program (EEM). Many homes, especially older ones, could be much more affordable if they were updated to be more energy efficient. The EEM allows borrows to make those updates and save money as new homeowners.
The Department of Housing and Urban Development (HUD) first created the Energy Efficient Mortgage program in 1992 and piloted it in five states. It was extended to all states in 1995. The idea behind the initiative was that "cost-effective energy improvements can lower utility bills and make more income available for mortgage payments." Essentially, borrowers can better afford to be homeowners if they don't have to pay as much in utility costs. The EEM program pays for the energy updates that can bring down those costs.
How It Works
Potential borrowers find an FHA-approved lender and apply for an Energy Efficient Mortgage. The lender will actually process and fund the loan, but then the FHA will insure it for the lender. Once the borrower has found a property, the lender will first order a home energy assessment. This is conducted by a qualified energy rater and it determines the type of energy efficiency updates that can be made and how much they might save the borrower. This assessment could turn up update options like adding solar or wind technologies, thermostats or insulation.
The borrower then chooses the desired improvements, creating what is called the "energy package." The lender estimates the total cost of the energy package which include labor, materials, inspections and the home energy assessment fee. This energy package must be determined to be cost-effective, meaning total energy package amount that can be added to the home loan cannot exceed the projected savings.
Up to 100% of the energy package can be financed with the mortgage loans as long as it is less of 5% of one of the following: 115% of the median area price for a single family dwelling, 150% of the national conforming mortgage limit, or the adjusted value of the property. Borrowers are allowed to include closing costs and mortgage insurance premiums in the loan total.
How To Qualify
Borrowers must be able to meet the FHA Section 203(b) income requirements and must be purchasing a new or existing home with the intention to personally occupy it. Other qualifications may be required by individual lenders as well.
Interested borrowers can contact their lender and inquire about the Energy Efficient Mortgage program. For those who qualify, it can be a great way to make the dream of home ownership a reality.