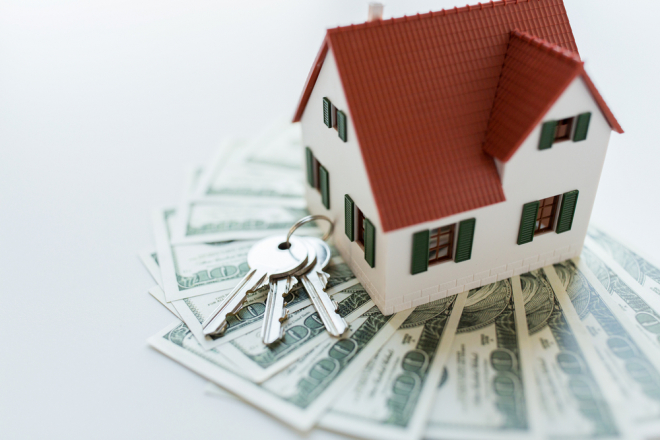 Mortgage interest rates are at record lows. According to mortgage guarantor Freddie Mac, the average rate on a 30-year fixed-rate mortgage has averaged under 3% for seven straight weeks now. There has probably never been a better time to refinance a home loan. However, coming up with the closing costs to pay for that refi can be challenging for many homeowners. They can total between 2% and 5% of the refinance loan balance. With today's median home price of around $300,000, closing fees could range from $6,000 to $15,000.
'No Closing Cost' Refinance Loans
You may be asking yourself if there is any way to cash in on today's rock-bottom rates without forking out money for fees. While there is no way to avoid closing costs completely, with a 'no closing cost' refi it is possible to roll them into your loan balance or interest rate, resulting in no out-of-pocket costs.
If you decide to add the closing fees to your loan balance, your monthly mortgage payments will be slightly higher than if you paid them at the beginning. For example, if your new loan amount is $300,000 and your closing costs total $8,000, your new mortgage balance will be $308,000 and the payments will be calculated based on that higher number.
The other way to avoid up-front fees is to accept a higher interest rate. This strategy is not always effective if your main objective is to save the most money possible, but if you are planning to pull money out of your equity or trying to refi out of an ARM loan or other unfavorable terms, it could make sense. Let's say your interest rate would be 3% if you paid closing costs at the outset. A lender may allow you to fold those fees into your loan if you are willing to pay an interest rate of 3.5%. While that higher interest rate adds up to more money over time, it could still be a net savings to you if your original rate was much higher than 3.5%.
Pros
The most obvious benefit to a 'no closing cost' refi is not having to bring any money to the mortgage closing table. That allows you to use your cash on hand for immediate needs or even for investments that can gain you greater returns. Plus, you can make use of today's low interest rates without having to wait to save up for the closing costs. Another advantage is that if you move within a few years, you will not have sunk thousands of extra dollars into a mortgage and property that you are leaving behind.
Cons
The biggest drawback of going with a 'no closing cost' refi is missing out on long-term savings. By adding the closing fees to your mortgage balance or by going with a higher interest rate, you may not be able to save as much over the entire course of the loan.
If you worry that fees will keep you from taking advantage of today's low rates, give us a call today at 800-736-8485 to discuss a 'no closing cost' refinance. We can help you determine if it makes sense for you.