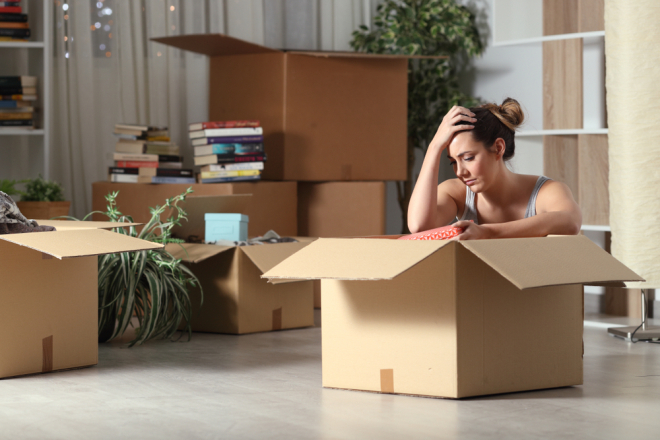 At the beginning of the coronavirus pandemic, the U.S. government declared a six-month moratorium on all rental evictions, in an effort to prevent mass homelessness as millions lost their jobs. That moratorium has since been renewed by the Trump Administration and the Centers for Disease Control and will now last until the end of 2020.
The new ban on evictions apply to people with incomes of $99,000 or less and who attest to not being able to afford their rent. Roughly 40 million Americans will be covered under this new housing payment halt.
While that news obviously provides renters with economic relief, what happens to their landlords who often need the rent money to pay the mortgage on the property?
According to Doug Bibby, president of the National Multifamily Housing Council, "An eviction moratorium will ultimately harm the very people it aims to help by making it impossible for housing providers, particularly small owners, to meet their financial obligations and continue to provide shelter to their residents."
And David Howard, executive director at the National Rental Home Council, says that the vast majority of the 23 million single-family rentals in the U.S. are owned by "mom and pop" investors who own between one and three properties each.
"With this new moratorium some landlords in this country will end 2020 without having received rent for 9½ months, and there's absolutely nothing to be done about it," Howard said in a MarketWatch interview. "
"The CDC eviction moratorium will surely cause more economic harm than it prevents," he added. "It puts renters in a position of having to pay back rent that they likely won't have, while causing immediate hardship for property owners who have no means of carrying the costs of ownership."
Two separate lawsuits have already been filed in federal courts by landlords against the government claiming the moratorium is unconstitutional. Affordable-housing experts are unconvinced either suit will win though as previous landlord against moratorium cases have never won.
What options are left for landlords try to hold on to their investments? First, they should remember that the moratorium does not cancel renter's required payments; it just allows them to accrue until the end of the year when they will be do in full. And landlords are still able to evict tenants if they destroy property or pose a threat to health and safety of neighbors.
The Department of Housing and Urban Development (HUD) has also been allocated $142 billion from the coronavirus relief fund for grants to renters and landlords to get through the financial crunch of the pandemic. They can also try applying for Disaster Relief Loans through the Small Business Administration.
Landlords are also encouraged by the government to accept partial rent payments during the moratorium. They could also consider refunding tenants' security deposits to be used as rent and repaid as soon as possible.
While there are a few federal programs that could potentially help landlords pay their mortgages, the rental landscape could face dangerous circumstances if serious the coronavirus conditions extend into 2021.