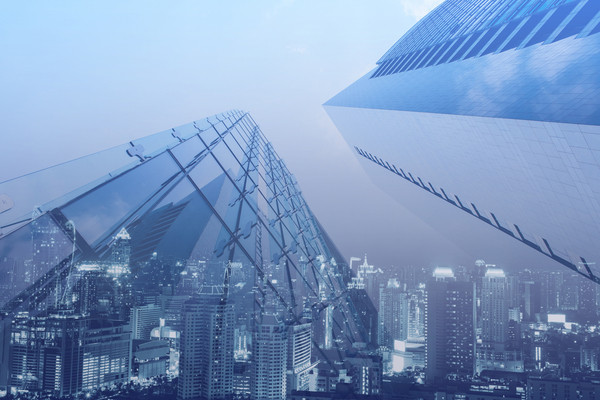 The coronavirus pandemic that shutdown the U.S. economy almost a year ago has continued to affect the nation in many more aspects than just personal health. With millions of American companies forced to have their employees work from home, many of them have realized they no longer need the expensive commercial office spaces in big cities. The result has been a decline in business real estate leases in several of the largest U.S. cities.
Silicon Valley and Manhattan have been hit particularly hard in the last several months, according to commercial real estate firm Colliers.
Silicon Valley
In Silicon Valley, the home of America's tech giants, office vacancy rates have been ultra-low for many years as demand for space has soared. However, in the fourth quarter of 2020, vacancies rose to 12.7%, up from 9.6% from the previous year. And during the same time, 222,000 square feet of office space became vacant than was filled up. That's the first time in nine years that more space wasn't filled up than vacated. For all of 2020, 1.52 million more square feet was emptied than leased. Just the year before, 2.04 million more square feet was rented than vacated.
"The COVID-19 pandemic has undeniably disrupted the office market in 2020," the report said.
Rental prices for the area were not changed much, slipping to $5.17 per square foot a month in the fourth quarter, down from $5.18 a year earlier. Many commercial property holders may be continuing to "wait and see" what will happen with COVID-19 now that the vaccines are on their way to the public.
Among the big players to leave the Silicon Valley lease market were big tech and financial companies like Intuitive Surgical, Micro Focus, and SVB Financial, giving up over 200,000 square feet among the three of them.
One company that is sticking around: Amazon. In fact, the shipping titan may be taking advantage of the downturn to swoop in and scoop up available space. The Seattle-based company paid $59.3 million for a massive industrial plot in San Jose in October that it will likely renovate for its commerce and delivery unit.
Manhattan
On the other side of the country, the data is even worse. Colliers reports that leasing volume for all of 2020 was likely 52% lower than the previous year. Compared to a 26.9% fall after the Great Recession and a 14.1% decline after the 2001 dot-com crash, the current situation is rough.
There was 3.12 million square feet of sublease that opened up from April to September 2020, pushing total availability to 23.2% of all business space. The asking price for rent decline 3% during the same time. 
Good News for Commercial Real Estate Buyers
What all this means is that now is a great time to do what Amazon is doing: capitalize on the real estate situation to invest in commercial properties. Mortgage rates remain very low, making business space more affordable than ever. And while there are certainly some companies that will make a permanent change to a work-at-home model, most experts believe that the majority of American will go back to the office when the coronavirus pandemic is under control.