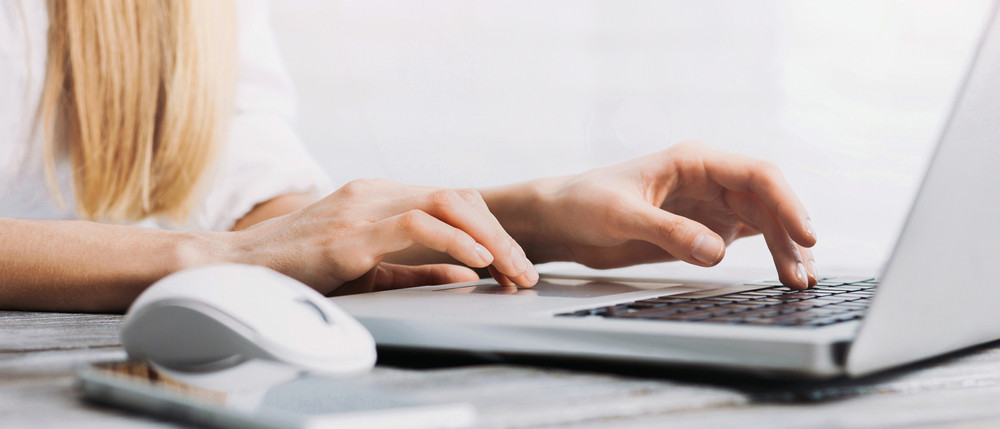 Not all that long ago, in order to apply for a home loan, you would have to go into a bank or lender office and fill out paperwork by hand. Thankfully, the advance of smartphones and technology have made it more convenient than ever to apply for a mortgage. You can do it from home on your computer or while waiting in line on your phone. 
And the use of these online applications is definitely on the rise. According to a recent Deloitte banking survey, 33% of people already apply for loans digitally. With the ongoing COVID-19 pandemic, that number is likely to skyrocket as more people want touchless financial experiences. And often these loans can be processed faster than with traditional methods, according to a New York Federal Reserve report. 
Applying online for a mortgage makes it easy to upload all your financial documents and keep track of your application's progress. We make it easy for you to apply online.
Start the Loan Application
For most lenders, there is a big button right on their homepage that says "Apply Now." Once you click on it, you will be asked for personal contact information like email and phone number so the company can get a hold of you.

 



Loan Type and Amount
One of the online steps will be to specify what type of loan you want: refinance or purchase and other details. Don't worry if you don't know all of the answers, just do your best. Once we receive your loan application we will review it with you. If you're in the process of getting pre-approved for a loan and you are not officially under contract on a home yet - leave the property address blank, but do your best to answer all of the other questions. Once you are under contract for a property and let us know the property address and we'll update your loan application.
Employment and Income
Another step is to add information about your current job. You'll likely be asked for the name and address of your employer as well as how long you've been on the job and your annual income. If you bring in money from any other source, like alimony, trusts, or pensions, you'll need to report that as well. The loan application will help you to give us 2 years of your employment history.
Assets & Liabilities
You may also be asked to enter your current assets, including bank account balances, life insurance policies, retirement accounts, and other real estate holdings. Likewise, any outstanding debt information, like student loans, car payments, or credit card debt will also be requested. Don't sweat entering the exact amounts or the account numbers. When we verify your documentation - we'll make sure that the amounts and account numbers are correct.
Documents
After you complete the online loan application you'll be able to upload some essential documentation. This might include W-2 forms, a month of paystubs, two months of bank statements, federal tax returns from the previous two years, and your driver license or other government-issued id.
Social Security Number
Please enter your social security number on the loan application, we use it to check your credit to verify that you can get approved for the loan.
Once you sit down to your computer or phone, you can apply online in as little as 10-20 minutes! All without having to leave your home or encounter any coronavirus exposure. Online applications can make getting a mortgage loan quick and painless.
If you feel more comfortable applying in person or over the phone - we can do that as well. Just give us a call today!