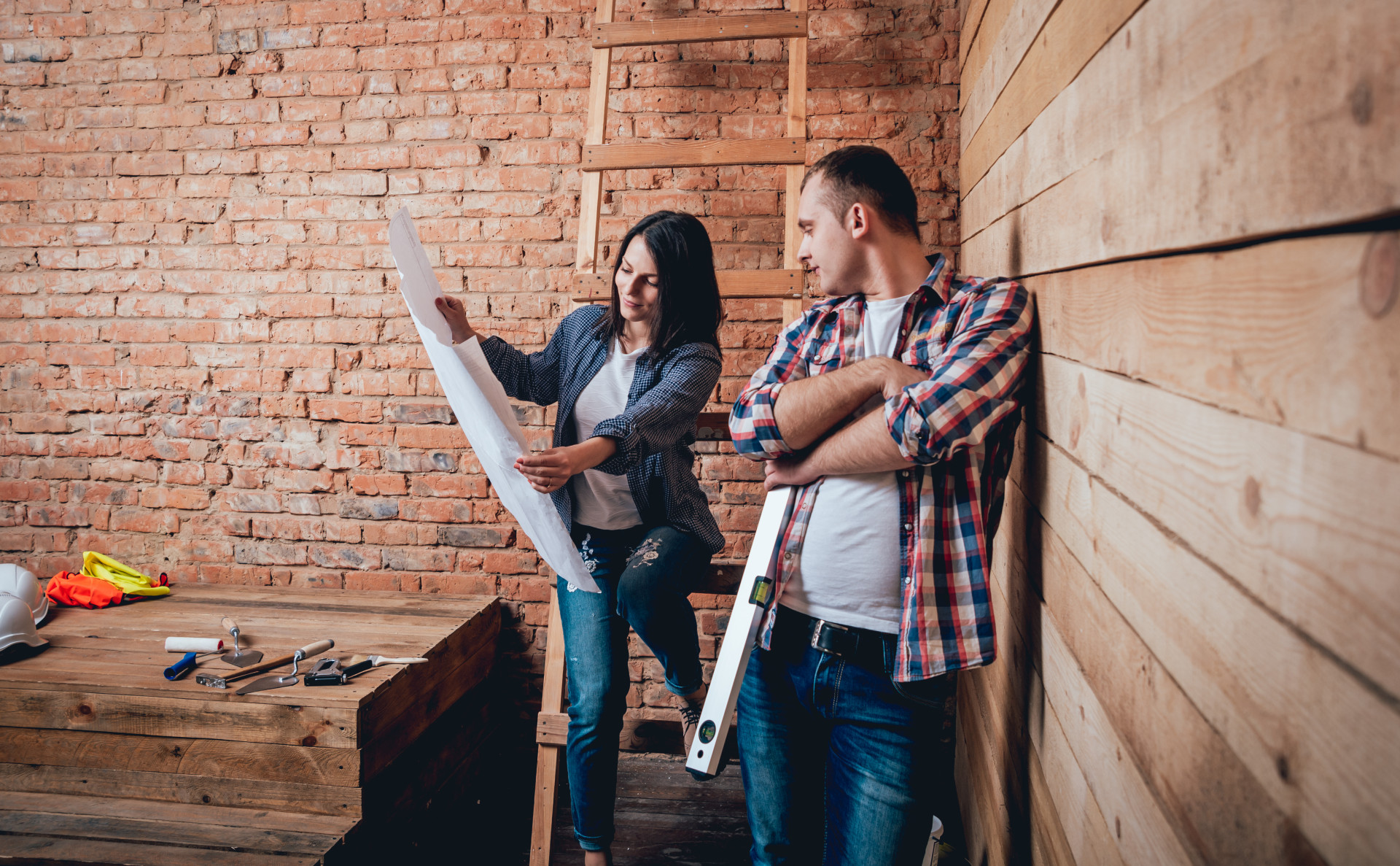 With the housing market red hot these days thanks to low interest rates and limited inventory, many homebuyers are considering properties that need some work just to be able to afford a home. And some homeowners who would prefer to trade up are instead turning to renovating their current homes because there are so few properties available.
If you find yourself in either of these situations, you may be wondering what the best way to pay for your home improvements may be. The good news is there are plenty of options. Here are the most common choices along with their pros and cons.


Cash Out Refinance
If you have significant equity in your house, a cash out refinance loan allows you to pay off your old mortgage with a new higher loan that pulls out some of that equity to pay for your repairs and renovations. Since rates are still so low these days, this can be one of the least expensive ways to renovate and you can use the extra money for anything you wish. The downside is that you restart the clock on your mortgage and because you are giving up current equity, you would not make as much on your home if you sold it soon.


Standard Refinance
With historically low interest rates, you may be able to do a traditional refinance at a lower rate than your current one and just use the monthly savings to finance your home improvements. While this is a cost-effective method, it does require some patience as you will likely need to wait and let those monthly savings accumulate to have enough for big projects.


Home Equity Loan
With a home equity loan, you tap your equity to get a lump sum payment that will be repaid after specified term. The interest rate will be relatively low because it is a type of mortgage, but it may be higher than your first home loan rate.  And just like the cash out refi, you are using up your equity.


HELOC
A home equity line of credit or HELOC works like a mortgage credit card. After you are approved, you are given a limit based on your equity and you can spend as much or as little as you need of that limit each month. After a certain point, the withdrawal period ends, and you must start paying back the money. The rates are low, and these loans provide great flexibility for your renovations, but the rate is adjustable and could rise dramatically if the things change in the market.


Renovation Loan
If you are buying a fixer upper, a renovation loan allows you to get a mortgage and money for repairs and upgrades all in one. This allows you to have all the funding upfront, but the rates might be higher than a traditional mortgage, there could be lots of paperwork, and your lender will have to approve of all your renovation choices.


Credit Card
If your projects costs fall under your credit card limits, you could pay with this option. Rates on credit cards are usually among the highest of any form of lending though, so be sure you have a plan to pay off the debt quickly.


Personal Loan
You may be able to qualify for a personal, unsecured loan. While this doesn't use up your equity or use your house as collateral, the rates are extremely high, and the penalties are brutal.


Cash
And of course, there's good old-fashioned cash. There is no paperwork to be signed and no interest to be paid, but it may take longer to save up and get your improvements done. In some cases, you may also be better financially served by putting more cash in your retirement accounts and taking out a low interest loan for renovations.
Your home improvements can be funded in a host of different ways. Just be sure you understand the risks and benefits before you commit.