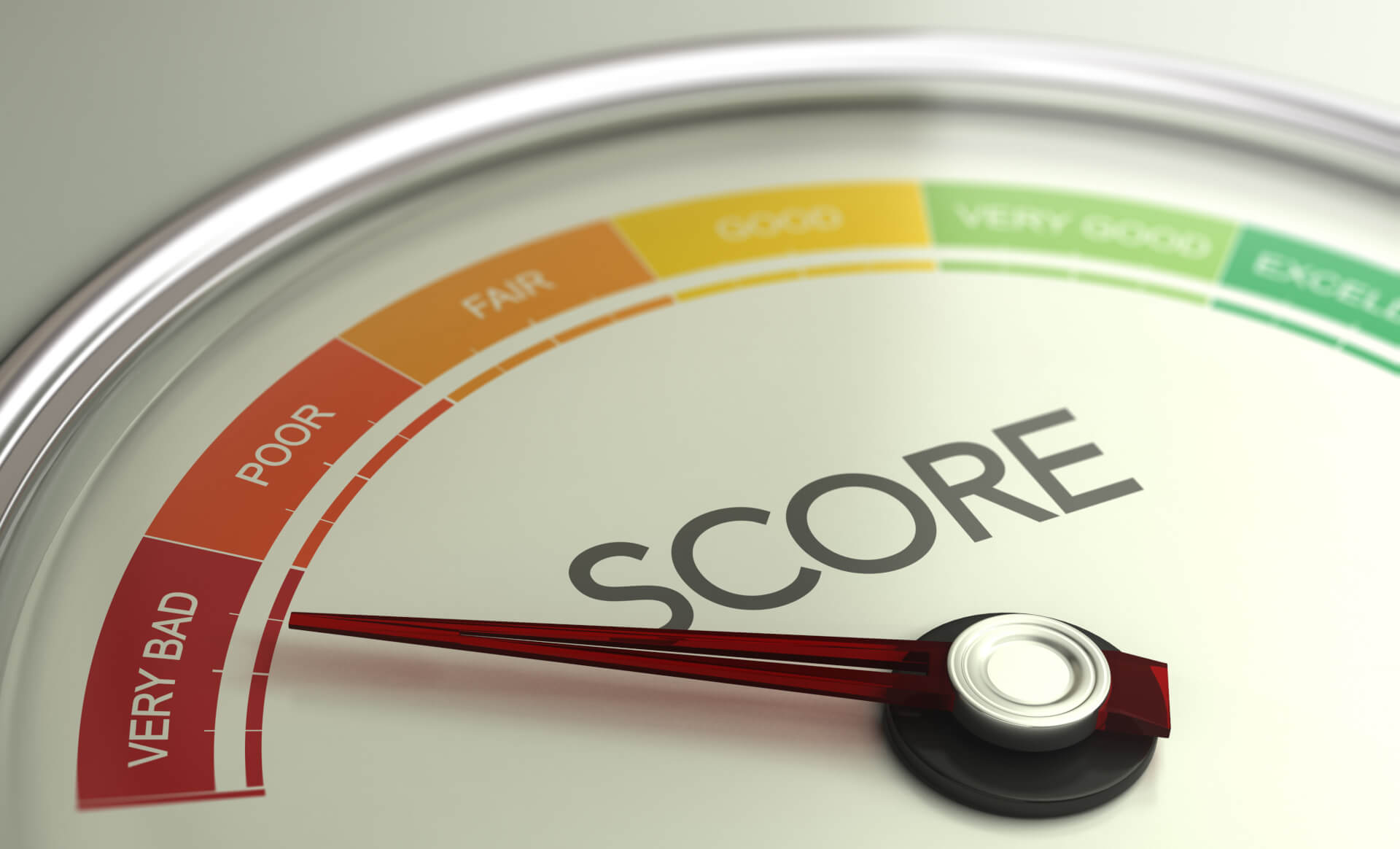 Mortgage interest rates are at record lows and it could be a really good time to get into the housing market. Of course, to get a mortgage loan for a home purchase lenders will look at your credit score. If you're scared of what they'll find when they check, can you still buy a home?
Credit Scores Explained
Three separate credit reporting bureaus keep track of all your credit history – Equifax, Experian, and TransUnion.  They use a scoring system to give you a FICO number to reflect how responsible you are with repaying debts. The breakdown looks like this:
Exceptional credit = 800 and above
Very good credit = 740 to 800
Good credit = 670 to 740
Fair credit = 580 to 670
Poor credit = under 580
The top tiers will win you the lowest mortgage rates and best terms. It will get harder to obtain a mortgage the lower your credit score.
Fixing a Poor Credit Score
Before you even apply for a mortgage, its best to pull a copy of your credit report from each bureau. You can do this for free once a year and can access all three at once by going to AnnualCreditReport.com. If your score is less-than-perfect, search for any errors. It has been reported that as many as one in four Americans find mistakes on their credit reports. If yours includes any errors, contact the companies (i.e., banks or stores) that made the erroneous reports to get them removed.
For bad credit not due to a reporting error, you'll have to do more work and probably some waiting. If you have been late only one time with a certain debt, you could try calling the company and asking them to remove that one-off mistake from your record. If you have really bad credit though, it's most likely due to a repeat history of late payments and high debt balances. The only solution for that is to start paying on time and reduce your balances. This takes time, but it shows mortgage lenders that you are improving in your financial habits and makes you less of a default risk.
Getting a Mortgage Now with Bad Credit
If your score is poor but still above 580, you can still get a home loan. You'll most likely pay a higher interest rate than your good credit counterparts, but with rates at historical lows right now, its probably worth it. The Federal Housing Administration offers FHA loans that will take credit scores as low as 580 with down payments as low as 3.5%. Since it's a federal loan, you will be required to pay mortgage insurance for the life of the loan, which is currently 1.75% of the base loan amount.
If your score is below 580, your options for getting a mortgage are very limited. If you are a veteran, you could apply for a VA loan. While they do not require a credit check, you will still need to meet other loan requirements. If you are non-military or do not qualify for a VA loan, your other choice is to provide a hefty down payment to offset your bad credit score. The traditional down payment on a conventional loan is 20%. By offering significantly more than that, you might be able to assure a lender that you are a good risk. You might still pay a high mortgage interest rate, but the benefit of being a homeowner might outweigh that downside. Plus, if you can keep up with your mortgage payments on time for a few years, your score will improve, and you could be eligible to refinance into a better loan down the road.

We would love to help you buy a home even if you don't have perfect credit. Give us a call today and we can get to work with you to make your homeownership dreams come true.