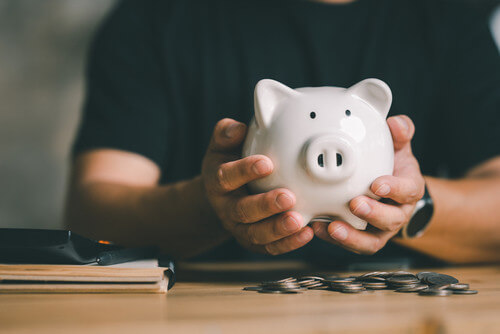 Mortgage interest rates are at historic lows and homeowners can take advantage of great savings by refinancing into those lower rates. But what if you've already refinanced and you still need to save money on housing costs? Or what if you don't want to reset the loan term on your mortgage? Or what if you simply don't want to deal with all the paperwork again. Fortunately, there may be other ways to save some cash without refinancing.


Pay Down Other Debts
If you have high-interest credit card debts or auto loans, you might want to save the money you would have thrown at closing costs on a refinance and use it to pay down these liabilities. As long as these debts continue to accumulate, the faster the debt accrues. You may be able to free up more money for your home owning needs if you first throw money at any high-interest loans. Once those are cleared up, a refinance down the road could still make sense, especially if paying off your debt increases your credit score.


Get Rid of PMI
If you put down less than 20% when you bought your home, you have likely had to pay private mortgage insurance (PMI) every month or year. However, this extra cost can be canceled once you reach 20% equity in your house. This could happen by either paying down your loan, or by your property value rising, or a combination of both. If you are still paying PMI, check to see how much equity you now have. Most lenders will automatically remove the PMI payment once you owe less than 78% of your home value, but you may want to check with them to be sure all the statistics are accurate including the most current market value of your property. Getting PMI removed can save you several hundred dollars a month depending on your loan size.


Look for Property Tax Relief
If you do not believe your home is worth as much as the government says it is, you may be able to appeal your property taxes to get them lowered. You can ask the city to reassess your house value using either a professional appraiser's report or records of recent and comparable sales in your neighborhood. If you are correct, and your home's value is not as high as the city says it is, your tax bill will be lowered, saving you hundreds of dollars a year.


Recast Your Loan
Let's say you bought a home with a mortgage payment that stretches your budget pretty thin. If you are able to save up your tax return checks, bonuses or other financial windfalls, you can recast your loan. That means that if you throw a significant chunk of money (usually $20,000 or more) at your mortgage at one time, you can apply to have your loan recast, or re-amortized. That means it's like you are starting over with a lower loan amount (but the same time left to pay) and your monthly mortgage bill will be lower as well.
Refinancing can be a great option for saving money, especially in today's low interest rate climate. But if it's not right for you right now, hopefully these alternatives can help you reduce your costs and keep your budget in the black.