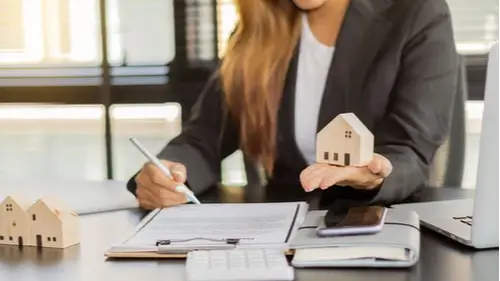 Recently, the Federal Housing Finance Agency announced changes to the conforming loan limits for 2022. And they are increasing 18% from 2021, the largest yearly increase on record. 
The new loan limit for conforming loans, which can be bought by Fannie Mae and Freddie Mac, will rise to $647,200 in the new year for most areas, up from $548,250 at the present time. 
In the nation's most expensive real estate markets, like New York City, Washington D.C., most of California and all of Alaska and Hawaii, the new 2022 limit will grow even higher to $970,800, up from $822,375.
The enormous jumps in loan limits were based on the FHFA House Price Index which found that U.S. home prices rose 18.5% from the third quarter of 2020 to the third quarter of 2021, the fastest recorded annual growth. By contrast, prices only grew 7.8% from 2019 to 2020. That price increase was fueled by super-tight housing inventory, ultra-low mortgage interest rates, and strong buyer demand. Some states saw astronomical prices leaps, like Idaho where prices surged 35.8%.
What does all this mean for you as a buyer or refinancer in the next year? It means it will be easier to qualify for a conforming loan and all the associated benefits.
Conforming Loan Benefits
Lower Interest Rates
Because conforming loans, can be bought by government-sponsored entities (GSEs), they are considered safer by lenders and they can afford to offer you better, lower interest rates than they can with non-conforming loans. 
Lower Mortgage Payments
Lower rates often translate to lower monthly mortgage payments, saving you money in both the long- and short-term.
Lower Down Payments
Some Fannie Mae and Freddie Mac loans require as little as 3% for a down payment, whereas many conforming loans might require much more to compensate for the added risk of a non-conforming mortgage. 
The higher loan limits will make obtaining all these advantages much easier. The existing limits did not change during 2021 even as prices quickly rose above them in many areas, making it difficult for many to buy a home. Now more property options will be open to you thanks to the larger price range. Of course, your mortgage eligibility will still be determined based on things like your income, debt, and credit scores, but a higher loan limit provides more choices if all those factors are in order. With a higher limit, you can be more aggressive and competitive in today's buyers' market. Plus, if you intend to take on a fixer-upper, the raised limit could provide a little more repair money for your budget if you take out a home renovation loan.
If you hope to qualify for a conforming loan in 2022, you'll need to have a credit score of at least 620, a debt-to-income ratio of 45% or less, and a down payment of at least 3%. While these factors remain constant from year to year, the higher loan limits should make qualifying easier for you in the new year. Contact us to find out more.