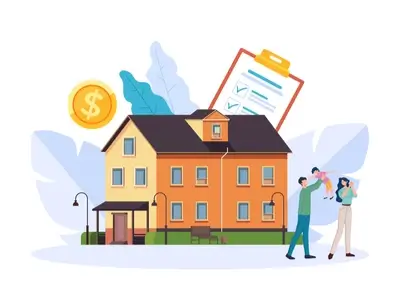 Renting out privately-owned properties has become the preferred style of accommodations for many travelers today. Sites like AirBnB and VRBO allow property owners to list their condos, houses, and cabins to tourists looking for a different experience from the standard hotel chain. More and more investors and entrepreneurs are jumping into the AirBnB market to take advantage of this trend. If you are interested in becoming a travel property owner, one of the most important things to understand is how to get financing for your venture.
Are there AirBnB loans?
There are no mortgage loans specifically for AirBnB or VRBO properties. Unless you can pay cash for a rental home, you would need to apply for an investment property mortgage.
These loans use the property as collateral. The lender will want to see the projections of how often you expect to rent it out and what income you expect to earn. These numbers will play into how likely you are to be approved for funding and how high your interest rate will be. This is because mortgage lenders base their decisions off of risk. An investment property is often considered a higher risk than a primary residence because it is harder to predict how often the property will be vacant and how much money can be brought in from rentals. The greater the risk, the higher the down payment and interest rate will be. For example, investment property loans typically require a down payment of around 15% or more, compared with primary mortgage loans that can ask for as little as 3.5% down.
Other Options
If you don't qualify for an investment property loan, there may still be ways for you to become an AirBnB owner now. For example, you could consider turning your primary residence into a vacation rental place.  This works well if you do not plan to rent it out very often, perhaps only when you go on vacation yourself. A traditional primary mortgage has much easier lending standards in terms of credit scores, down payments, and debt ratios. Plus this setup would give you a taste of what the AirBnB business is like without jumping in completely.
You could also buy a second home and rent it out to long-term tenants as a way to establish your ability to earn income with renters. This will make you a much more attractive applicant for an investment property loan down the road.
Another option is to buy a multi-unit property (up to four units) and live in one of them while renting out the rest. These types of dwellings can even qualify for FHA and VA loans that have more lenient credit and income requirements than most other mortgages. An added bonus of this plan is that you would be onsite to help out with any problems and be able to manage the maintenance of the units better.
If you are truly ready to jump into the vacation rental market and you've had a hard time qualifying for a mortgage, you can always save up extra money for a larger down payment. This will reduce the risk of your loan to the lender and make it more likely that you'll be approved.
Buying a property to rent as an AirBnB can be an excellent source of investment income and with a little preparation you can make sure you qualify for the funding you need to get started.