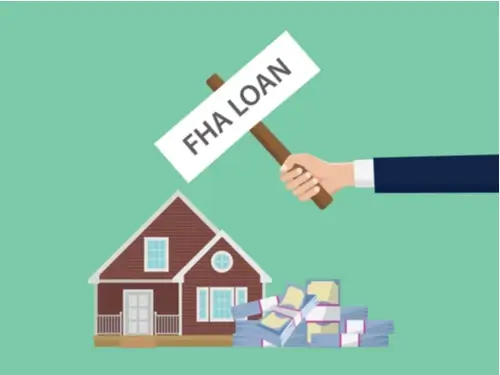 It's a new year and a new chance for many people to become homeowners. There are several mortgage products that are designed for first-time buyers; the FHA loan is especially helpful. Here's what you need to know about them and the changes that have been made for this year.
What is an FHA loan?
It stands for a Federal Housing Administration loan, meaning it is backed by the U.S. government. It is not made by a government agency. You deal directly with a mortgage lender or broker to get the loan, but the FHA will typically buy the loan from the lender after it is made or guarantee the lender against loss. They require lower down payments and credit scores than most conventional loans, making them a clear favorite among first-time buyers.
What Are the Terms?
These loans can have terms of either 30 years or 15 years. The interest rate is fixed for the entire loan length. As long as borrowers have a minimum credit score of 580, they only have to contribute a down payment of 3.5%. Closing costs run between 3% to 5% of the loan total and up to 6% of those can be paid for by sellers, builders, or lenders. 
FHA borrowers do have to pay mortgage insurance premiums for at least 11 years, not just until they reach 20% equity like with conventional loans. At the outset of the loan an upfront premium of 1.75% of the loan amount is due but can be financed into the overall mortgage. Then every year, the borrower will be responsible for an annual premium of between 0.45% and 1.05%, that is divided by 12 and paid monthly with the mortgage. If borrowers get tired of paying mortgage insurance, after a few years of timely mortgage payments and earning equity, they may be able to refinance into a conventional loan.
What Are the Qualifications?
To qualify for an FHA mortgage, home buyers need a FICO credit score of at least 500 and a 10% down payment, or a score of 580 or higher and a down payment of 3.5%. These loans also require a two-year employment and income verification and must plan to use the property as their primary residence. If they have had a bankruptcy, they must wait one to two years before applying and three years after a foreclosure. Lenders will also require that a borrower's debts (mortgage expenses plus all other debts) are no more than 43% of their gross income.
What Are the Loan Limits for 2022?
Each year the Federal Housing Finance Agency sets loan limits for all government-backed mortgages. The limits are based on the average cost of housing in the country and certain regions. In 2022, for most parts of the U.S., FHA borrowers can take out a loan for up to $420,680, an increase from 2021's limit of $356,362. For the priciest areas in the nation, like Hawaii, California, and Washington D.C., the loan limits are even higher: $970,800 this year, up from $822,375 last year.
With higher loan limits and currently low mortgage interest rates, an FHA loan might be the perfect tool to help you get into a home in 2022! Contact us today to find out more.