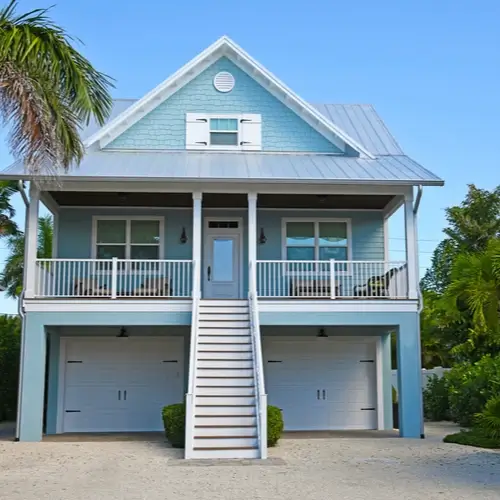 During the past two years, demand for vacation homes skyrocketed as cooped-up Americans sought out domestic getaways while the COVID-19 pandemic raged.  With travel restrictions mostly lifted, people are again venturing out all around the world. What does this mean for buying a vacation home? Is now a good time to buy a home-away-from-home?
Market Challenges
According to mortgage data firm Optimal Blue, vacation home sales peaked in mid-2020 during the outset of the pandemic. This year those sales are down 15% already compared with 2021 levels.  You might be tempted to think that means the market is cooling off and it will be easier to get a good deal right now. While that may be true in some locales, in the majority of the U.S. mortgage applications have slowed as a result of rising prices and lack of inventory. And of course, this data does not consider all the cash-only vacation home sales,  very common with wealthy buyers, which may mean there are still more sales happening than the numbers would suggest.
And second homes actually tend to be pricier than primary residences. Optimal Blue data found that the median price in February 2022 for a vacation home was $429,000, while the median for all homes was just $392,000. 
Market Pros
While that price difference may seem daunting, if you can find a good second property, you may be able to qualify for much more financing if you plan to rent it out at least part time. That anticipated rental income can help pay for the mortgage and other homeownership costs.
Today's skyrocketing inflation may be in your favor if you decide to rent out a vacation home. With flight prices at astronomical highs, many travelers may decide to change their plans and rent getaways closer to home. The demand for vacation rentals could definitely go up this summer and over the next several years.
Another benefit when buying a second home is that you don't have to feel pressured into choosing something. Compared to when you are buying a primary residence, you often have the luxury of waiting for the right property to come along. 
What to Look For
If you intend to use the property as your personal vacation home, keeping it within a 2.5-hour drive of your primary residence makes it more likely you will use it frequently. Especially with gas prices rising as high as they have, a shorter drive makes the home more affordable and appealing. 
You may want to consider buying a second home before even buying a primary home. With such limited inventory to choose from for their own residence, many new millennials are renting for everyday life while buying a rental vacation home to make extra income, start building equity, and have a place for a weekend escape. 
The question of whether or not now is a good time to buy a vacation home will depend on your personal finances as well as the particular markets you are searching. If you find the right property this summer, don't be afraid to snatch it up before it's gone.
Give us a call today, so that we can help you buy a vacation home.