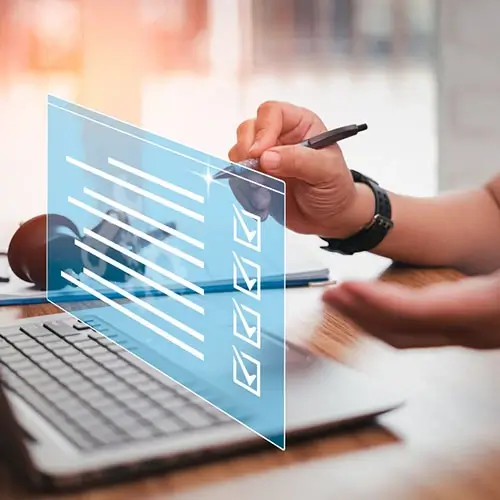 Once you find the perfect house and your offer is accepted, it is time to turn your attention to lining up the financing. If you've never applied for a mortgage loan before, or if it's been many years since your last home purchase, the process of collecting all the required documents may seem a little overwhelming. Fortunately, we've compiled a checklist of all the application data you'll need to close on your next property.
Personal Documents
Mortgage lenders will need to verify your identity with:
A copy of your driver's license
A copy of your permanent resident alien card if you are not a U.S. citizen
Employment 
Your mortgage lender will want to know as much as about your current employment as possible to help them judge how stable your income will be. They will want the following information:
The business name of your employer as well as the street address and phone number  
Your title or position with the company
How long you have worked at your current job
The amount of your salary, including bonuses, commissions, and overtime
Income
Providing documentation proof of your income is essential in determining how much your lender will loan to you. They will likely ask for:
W-2s for the past two years
Corporate tax returns (including K-1s, 1065s, and S Corps) if you are self-employed
Pay stubs for the last 30 days
Any pension or Social Security benefits you receive
Public assistance benefits
Any child support or Alimony income
Profit & Loss statements if you are self-employed
Assets
Looking into your assets helps the lender evaluate whether you have enough funds to afford the loan you are requesting. Be prepared to provide access to:
Two to three months' worth of bank statements (including checking, savings, and brokerage accounts)
Proof of ownership of any other properties
Stocks, bonds, and retirement investment accounts
Proof of gifted down payment funds from relatives
Debts
Your lender will also need to know how many liabilities you have and what kind of toll they take on your finances.  This documentation will include:
Any other mortgages you are currently paying
Legal Liens against you
Alimony or child support payments you make
Car loan debt
Credit card balances
Any other debts on real property
Credit History
Your lender will want to examine your history of dealing with debt obligations to judge your creditworthiness for this mortgage. In addition to running a credit check, your lender will also need information and any additional information on the following credit blemishes:
Bankruptcies
Foreclosures
Delinquencies
Collections
VA Loan Documents
If you are applying for a loan from the Department of Veterans Affairs, you will need some additional documentation:
Your DD214 or Statement of Serve paperwork
Your VA Certificate of Eligibility (COE) 
While this list comprises a lot of documents, the good news is that a lot of them can be submitted online these days, avoiding the need to photocopy and hand deliver a stack of papers to your lender. In many cases a photo, scan, or PDF of your documents will be enough. And although providing all this data may be a temporary chore, providing as much info on your financial picture as possible will make the entire mortgage process flow much smoother and faster.
These materials are not from HUD or FHA and were not approved by HUD or a government agency.