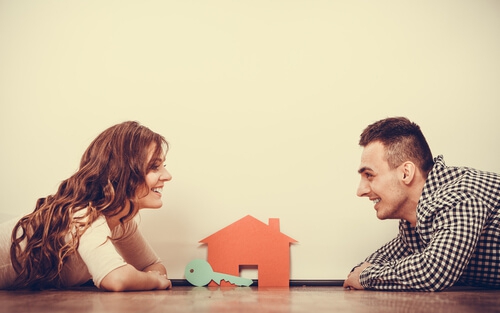 When it comes to mortgages, there are two similar sounding terms that often confuse potential homebuyers: pre-qualification and pre-approval. While they are alike in some ways, their purposes are different. If you are looking to get a mortgage, here's what you need to know about pre-qualification and pre-approval.
Pre-qualification
A home loan pre-qualification is an informal estimate of how much you can afford and how much a bank would be willing to lend you. It can take place on the phone, in person or even online. The lender will ask for relevant mortgage information, like income, assets, and debts. If your numbers add up, you will be pre-qualified for a mortgage loan, complete with a loan limit. While this is not a formal promise to lend you money, a pre-qualification can give you a rough idea of whether or not you are financially prepared to take on homeownership and how much you can afford to spend on a home purchase.
Because you do not have to provide any documentation and your credit score does not have to be checked, it is a great way to get a feel for your mortgage readiness without making any commitments. If you are already serious about buying a home and want to get started on your home search, you may want to skip the pre-qualification process and request a preapproval instead. Home sellers and their real estate agents will not take buyers seriously without a preapproval.
Pre-approval
A pre-approval is essentially the same process as a pre-qualification but with verifiable documentation. This time you will have to provide paystubs, bank account statements, W-2s and any other pertinent paperwork. The lender will also run a credit check. Based on all this information, the lender will offer you a pre-approval with a formal letter and a preliminary agreement to lend you mortgage funds up to a certain amount.
You can then take this letter to your real estate agent and they can present it to sellers as needed as proof that you are already set up with funding. In a competitive sellers' market, buyers without pre-approvals are generally disregarded. Sellers only want to deal with those who have done the work to be completely ready to place an offer that is likely to be funded by a lender.
The process does not take long. Once you provide all the necessary documents, a lender will typically have your pre-approval letter completed within 24 to 48 hours. Usually, pre-approvals are free although some lenders may charge a small fee to run your credit.
It is important to know that a pre-approval is not a guarantee that you will be given a mortgage. Once you go under contract on a property, the lender's underwriting process will examine your financial health even more carefully before signing off on the funding. For this reason, it is important to not make any major changes to your credit or debt load during the underwriting term.
In summary, if you are just curious to find out if you can afford a mortgage, get a quick pre-qualification. If you are serious about buying a home, though, go straight for the real deal - a pre-approval.
Looking for a home in Ohio? Contact Western Ohio Mortgage Corporation at 800-736-8485 today, to get started with pre-qualification or pre-approval.