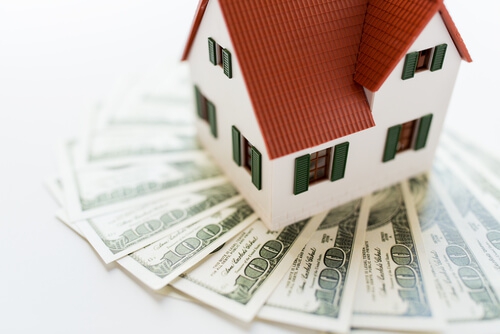 When you sit down to sign the papers to buy a home, you will most likely be required to pay closing costs. Mortgage closing costs are the fees associated with the home buying and lending process.
What is included in my closing costs?
The types of closing cost fees can vary based on region, property type, and loan type. There are a few basics that most everyone has to pay. These include things like an appraisal fee, for sending an appraiser out to determine the fair market value of the property. Closing or Escrow fees are also common, which compensate the Title Company, escrow firm or attorney handling the mortgage closing. Your closing costs will probably also include an escrow deposit which is usually two months' worth of property taxes and mortgage insurance. The fees for your pest inspection and home inspection may also be part of your closing costs. The home inspector gives you a detailed account of the property's condition before you buy. Closing costs also often include a prepaid year of homeowners' insurance. And lenders will usually charge an origination fee as part of closing costs. This is the fee for their labor to create the mortgage. You will also pay for the title company title search to make sure there are no liens on the property. The lender's and the owner's policy title insurance will show in the closing costs as well. The first protects the lender against any title issues and the second protects you, the buyer, against any titles claims. Also in the closing costs will be a recording fee, paid to the county or city for recording the sale and there will be transfer taxes, for transferring the property into your name. And of course there will be an underwriting fee, the lender's cost to do background research on whether or not to loan you the money. There are plenty of other things that could be involved in closing costs depending on your situation, including things like discount points, private mortgage insurance premiums, prepaid interest, application fees, credit check fees, and more.
How much will I pay?
Closing costs can range from 2% to 5% of the home purchase price. On a $150,000 house, this would be between $3,000 and %7,500. Some of the closing costs can be negotiated. Within three business days after you have turned in your mortgage application, your lender should provide you with a Loan Estimate. This will include a list of expected closing costs and their total amount. The exact amount can change during the loan process, as this is only an estimate. Then, at least three business days before closing, your lender will give you a Closing Disclosure statement. The final closing cost total should be stated. You can then compare the end total to the original estimate and ask your lender about any dramatic changes.
Do I have to pay closing costs?
In some cases it is possible to ask the seller to pay for all the closing costs. When the housing market is hot, however, this is not going to be an option. There are also some lenders who will allow you to skip closing costs. The downside to this arrangement is that in order to compensate for that lack of upfront cash, they will charge you a higher interest rate on your mortgage or roll the closing costs into the loan total. In both cases, you can end up paying more over the long run.
Understanding the nature of closing costs and having a rough idea of their final amount can help you be prepared for a smooth mortgage closing.