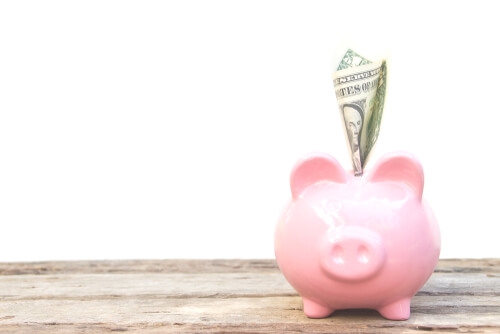 In order to achieve the dream of homeownership, many buyers look for creative financing to aid them in their quest. One such option is a piggyback mortgage, which actually involves taking out two separate loans to make homeownership more affordable. These loans can be very helpful, but borrowers must know the risks in order to be succesful.
Piggyback Definition
Here's how a piggyback mortgage works. You take out a traditional home loan for 80% of the home purchase price. You put down 10% of your own cash as a downpayment. Then in order to cover the remaining 10%, you take out a second home mortgage. Sometimes a piggback loan is also called an 80-10-10 loan.
The Backstory
Piggyback mortgages became very popular during the housing boom in the early 2000s, when home prices were skyrocketing. In order to be able to afford to buy a home, many Americans used piggyback loans to keep their overall loan costs down without having to provide a traditional 20% downpayment. Back then, some lenders would even let borrowers take out an 80% conventional loan and then a 20% piggyback loan that would cover the remaining cost of the loan, allowing the borrower to avoid a downpayment altogether.
This arrangement created plenty of problems when the housing market crashed and homeowners struggled to make their payments. When piggyback borrowers tried to apply for mortgage modifications, they had a very difficult time because they actually had two loans connected to their houses. It also meant that many of these borrowers found themselves underwater or upside down on their mortgages – they owed more than their homes were worth. If they had to move or were unable to make their payments, foreclosure was a common outcome.
Since that time, most lenders will not make piggyback loans of more than 10%, so that borrowers will have to contribute a down payment of at least 10% and have some equity to help avoid foreclosure.
The Benefits for Borrowers
The piggyback mortgage helps borrowers in three main ways:
It allows the borrower to purchase a home with a smaller down payment.
It usually helps the borrower get a better interest rate on the higher balance loan.
It generally helps the borrower to avoid private mortgage insurance (PMI).
As discussed earlier, a piggyback borrower only has to contribute 10% as a downpayment because the piggyback counts as the other 10% of a standard downpayment. And because the 20% downpayment requirement has been met, no PMI will be required saving the borrower hundreds of dollars each year. And conventional loans of no more than 80% often get much better interest rates than other types of mortgages.
Some Things to Consider
The way to best utilize a piggyback mortgage is to pay off the second loan as quickly as possible. Then you are left with just a traditional mortgage at a good interest rate to pay off. If you do not work quickly to payoff your piggyback loan, the interest rate on the small loan could rise (its usually adjustable) and could cost you more money.
Plus there are sometimes more closing costs involved with a piggyback mortgage as the lender has to do the work to underwrite two loans instead of one.
And if you ever decide to refinance you may have a tricky time. You may be required to pay off the second loan before you can refinance.
Once you understand how to make a piggyback mortgage work for you, it can be a useful tool on your journey to homeownership.
If you have questions or think that a Piggyback Mortgage might work for you or someone that you know - give Western Ohio Mortgage Corporation a call today at 800-736-8485 and mention that you're interested in a Piggyback Mortgage loan.