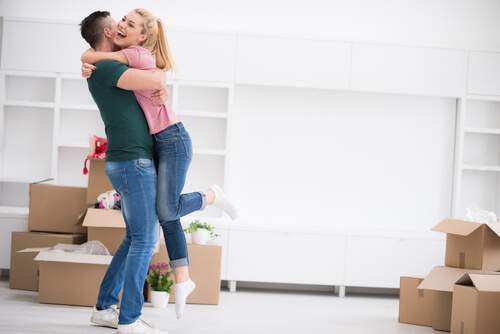 One of the biggest obstacles to homeownership is coming up with enough cash for a down payment. When your own savings are not adding up quickly enough and you don't have a rich uncle to tap for an early inheritance, you may find some help in a down payment assistant programs.
Down Payment Assistance Programs
Many state and local governments as well as local lending institutions and non-profit organizations have created down payment assistance programs because of their vested interest in helping residents and fellow community members become homeowners. Those who own homes are likely to take better care of their properties and participate more in their communities. Because of this, down payment assistance programs are designed to help potential homeowners overcome the most common hurdle. They can offer help in the form of grants, forgivable second mortgages, and even savings matching programs.
Down payment grant programs gift borrowers money for down payment or closing costs as long as they meet certain requirements. Grants are the most advantageous for borrowers as this money does not have to be repaid.
Another great option, however, are programs that offer forgivable second mortgages. These loans can charge interest, but many of them offer zero percent interest with no payments as long as the loan requirements are met. After borrowers stay in the home for a certain amount of time without refinancing, the loan is completely forgiven.
Other agency and lenders offer matched savings programs. These are similar to employer retirement investment matching programs. For every dollar a potential borrower puts in to the down payment matching account, the sponsoring organization with match it. Some even multiple their matching contribution. For example, Indiana's Individual Development Account program, puts in $4 for every $1 contributed by savers. These programs can obviously help potential homeowners save up for a down payment much faster.
Program Requirements
Each program has its own specific requirements, but they are often based on things like income-level, credit score, and how many members are in the household. There are also more specific programs that require military or veteran status or public service employment. Other programs may require borrowers to complete a homebuyer education program. There are also often rules about the property itself, ranging from the neighborhood to the purchase price.
Borrowers should also be aware that taking part in a down payment assistance program may come with a higher interest rate. The risk to lenders increases when borrowers do not have as much to lose on the loan, so you may have to pay more in interest if your down payment is not completely self-funded.
If down payment assistance sounds like something that could aid you in your homeownership quest, start by researching programs available from your state or local government. Check with community lenders and non-profits as well. While it takes some work to locate these programs, it will be worth the effort if you are able to realize your dream of homeownership sooner.
Or you can just call us at 800-736-8485 . We know what state, community and local down payment and grant assistance programs are available in Ohio and the qualification guidelines for each of them.