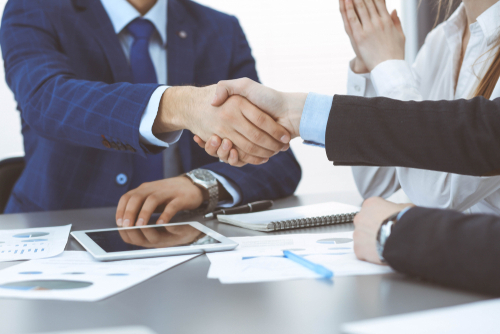 Are there ways to get a mortgage loan without making a down payment? While the options are not as plentiful as they used to be, there are still at least four government-backed programs that allow borrowers to buy a home with no down payment.
Over a decade ago, home prices were skyrocketing month-to-month, giving homebuyers "instant equity." Mortgage lenders offered "zero-down" home loans to most of their customers, with confidence that those borrowers would soon own a significant stake in their homes. However, the housing market crashed, and home prices began plunging instead of climbing. This left many homeowners with little equity, and in many cases, negative equity. As borrowers lost jobs and were not able to make their mortgage payments, many ended up in foreclosure. Some borrowers even chose foreclosure when they could afford to keep making payments because they did not want to be trapped with negative equity. Of course, all those foreclosures wreaked financial havoc on lenders, and they stopped offering zero-down loans.
As things have improved in the housing market, a few no-down payment programs have been reintroduced. Here are 4 government-backed loans that can help you buy a home with essentially no money down.
1. VA and USDA Mortgages
VA (Veterans Affairs) loans are available to members of the military and their families. They are available with no down payment for those who qualify. USDA loans are made to those buying properties in rural areas and have a standard 100% Loan-to-Value (LTV ratio.)
2. FHA Loans with Down Payment Assistance
The Federal Housing Administration makes loans that require as little as 3.5% down. This can be brought down to 0% with the help of the HUD Secondary Financing program, which allows qualified borrowers with financial need to receive down payment funds from HUD-approved non-profit organizations and local governments.
3. Freddie Mac Loans with an Affordable Second
Freddie Mac offers mortgage loans with down payments as low as 3%, but borrowers can get that paid for them if they take out a Freddie Mac Affordable Second loan. The second loan covers that 3% and sometimes a little more to pay for closing costs. And the interest rate on them cannot be more than 2% higher than the Freddie Mac first mortgage. The funding must come from a non-profit organization, the borrower's employer, government agencies or regional affordable housing programs. These seconds are only available to borrowers with low- or moderate-income.
4. Fannie Mae Loans with a Community Second
This program is very similar to the Freddie Mac loan, but it is offered by sister company Fannie Mae. The funding must come from the same approved sources and the Community Second loan can have an LTV of 105%, allowing borrowers to be gifted closing costs as well.
There may be other programs available on a local level for borrowers looking to dispense with a down payment, but these 4 loans are government-guaranteed and likely to stick around when other programs come and go. While not everyone can qualify, they can provide a huge benefit to those who do and are ready to become homeowners.