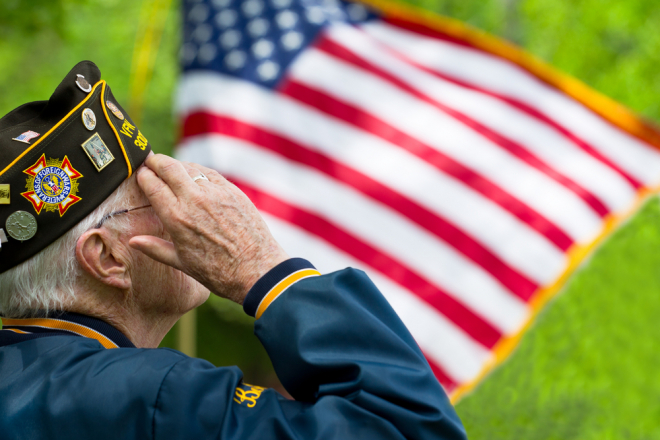 If you are a veteran or a servicemember, you are probably well aware of VA mortgage loans. These loans offer excellent benefits, including no down payment or credit score requirements as well as allowing borrowers to forgo mortgage insurance premiums. But what happens if you are looking to buy an expensive property or you live in a pricier area of the country, where home prices exceed the standard VA loan limits? Is it still possible to take advantage of VA mortgage financing? Thankfully, the answer is yes! You can apply for a VA jumbo loan.
Jumbo Loan Defined
A jumbo loan is for any loan bigger than conforming loan limits. In 2019, the VA conforming loan limit was $484,350. However, some counties have their own, different loan limits because the median home price is so much more expensive. For example, in California's Silicon Valley, the 2019 conforming loan limit was $726, 525. In these types of areas, you may not need a jumbo loan if your desired property still falls within the specific county's limits. If you want to purchase a home with a mortgage larger than that limit though, you will need to apply for a jumbo VA loan. These loans have slightly different requirements because their larger size makes them riskier for lenders. Jumbo VA loans are available up to $1.5 million
Jumbo VA Loan Requirements
The qualifications for a jumbo VA mortgage will vary from lender to lender, but in general the requirements are stricter than with a conforming VA loan.
Credit Scores
Lenders will often require a higher credit score for a jumbo VA loan. For example, normal VA loans might accept credit scores as low as 620, but jumbo VA loans might take a score of 640 to qualify. This score is still much lower than the average required score for non-VA loans.
Interest Rates
Because they are so much bigger, jumbo VA loans may have interest rates that are 1% to 2% higher than normal VA loans. This helps make up for the greater risk the lender accepts with jumbo loans.
Cash Reserves
Some lenders will require that you have a certain amount of cash reserves in order to cover any unexpected expenses once you move in.
Down Payments
You may have to contribute a down payment with a jumbo VA mortgage. It will depend on how much VA loan entitlement you have to work with and how much your loan is over the county loan limit. Say that the county loan limit is $500,000 and you want to buy a home that costs $575,000. You would likely be required to pay 25% of the difference between those prices ($75,000). That would equal $18,750, which comes out to roughly 3% of the loan total. With traditional jumbo loans, borrowers might be required to pay up to 20% down, so a VA jumbo loan is still a great deal.
Closing Costs
There are closing costs associated with both conforming and jumbo VA loans, but in many cases, they can be rolled into the loan total. That means you will not have to pay for those fees out of pocket.
While there may be a few more stringent requirements for a jumbo VA loan, they are much less rigorous than with a traditional loan. A jumbo VA loan can help you achieve your homeownership dreams with great terms.