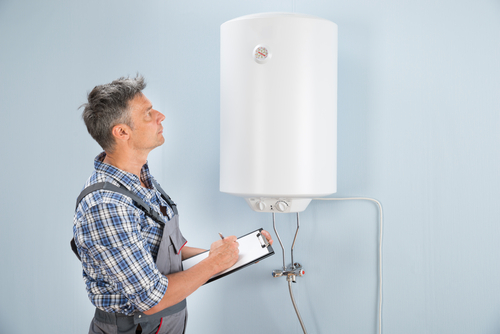 Once you've put an offer on a home, the excitement sets in and you can't wait to close. But there are some important things that need to take place before that day, namely a home inspection. You cannot see all a home's issues from a walk-through. You need a professional to dig deep by checking all the inner workings. In fact, a home inspection is typically required by your mortgage lender so that you do not end up with major repairs after the loan closes that might compromise your financial situation. Here's how you can make the most of your home inspection:
Find a Trusted Inspector
Employing a qualified, professional inspector is key to getting a thorough examination of your soon-to-be home. Your real estate agent will probably have a few suggestions of inspectors to use. She or he goes to home inspections regularly and knows which inspectors know their stuff. If for some reason you don't want to go with your agent's pick, ask friends and co-workers for referrals. There is a more peace of mind choosing someone who has been highly recommended than by just choosing a company at random.
Be On-site for the Inspection
You should plan to be at the property during the home inspection. It will last anywhere from an hour and a half to three hours based on the size of the home, but taking that time is crucial to seeing first-hand any problems. Even if your inspector does not want you following him around the whole time, you can be there to ask him any questions you have at the end. He or she can walk you through discovered issues, like leaks, electrical problems, plumbing or HVAC snags. He or she can also point out potential or looming trouble, like landscaping root issues or aging roof tiles.
Ask for Contractor Recommendations
Once your inspection is complete, you can ask your inspector or your real estate agent to recommend good contractors to fix any problems that were turned up. In some cases, you may want to have the seller fix issues before the sale is final, but if not, it's helpful to have a list of professionals you can contact.
Use Your Inspection to Negotiate
Armed with a list of major or minor home issues, you can go back to the seller and ask for repairs or you can negotiate for a lower home price. You can even ask for money back at the mortgage closing in order for you to have the repairs done. Your agent can help you know what to expect out of these negotiations and how much you can reasonably ask for.
And finally, if the inspection turns up truly major problems with the home, like foundation issues or extensive mold in the walls, this is the time to back out of the sale. You may do better resuming your search for a property with less work than taking on a major renovation.
A home inspection is your best protection to ensure that you are getting a home free of expensive surprises. With the help of a qualified inspector and the wisdom of your real estate agent, you can use the inspection to help you get the best home price and be better prepared for homeownership.