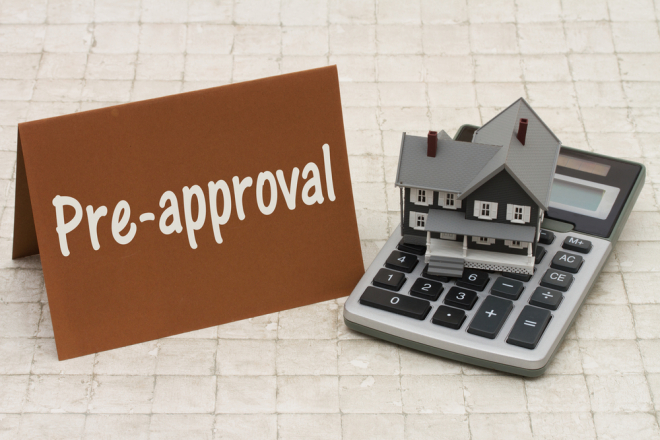 Getting pre-approved before shopping for a new home is a smart idea, but what if you don't find the right home quickly? How long does that pre-approval last?
Pre-approval Defined
Before going out with a real estate agent to look for the perfect property, it is wise to get pre-approved with a mortgage lender. This means allowing the lender to run your credit and take a look at your income and assets to determine how much mortgage funding you qualify for. A pre-approval gives you a top number for your house budget to help define your search.
It also gives you credibility with sellers as it shows them you are a serious buyer. Getting pre-approval does not mean that you are under contract with that particular lender, however. You can apply with a different lender at any point during your home search. The pre-approval letter essentially proves to sellers that you have the ability to secure mortgage funding.
How do I get pre-approved?
The process for pre-approval is simple and painless, especially if you compile the required documents ahead of time. Most lenders will ask for your social security number, proof of employment, most recent pay stubs and W-2s as well as current bank statements. And if you are being helped with your down payment, you will need to provide a gift letter. The whole pre-approval process only takes a day or two.
Pre-approval Time Frame
Most lenders will pre-approve you for 90 days, although some pre-approval letters are good for as little as 30 days. The time frame is limited because lenders qualify you based on your current financial profile. Things like your income, down payment or credit could change, especially over a six-month period or longer. So, they give you a fairly short window to protect themselves from additional risk.
When should I get pre-approved?
Since there is a shelf-life to pre-approval letters, its best to apply when you are truly ready to buy a home. This will allow you to make full use of the letter's duration.
What happens if my pre-approval has expired?
If you haven't found the home you want within the pre-approval time period, you simply need to ask your lender for another letter. If nothing has changed in your financial situation, it should be very quick and easy. You may need to provide more recent documentation and have your credit pulled again. Some lenders do charge a fee for a pre-approval letter; be sure to check before you give the go ahead.
What's the difference between pre-approval and being pre-qualified?
Perhaps you've heard of getting pre-qualified and are wondering if you should do that instead of getting pre-approved. Pre-qualification gives you just a general idea of whether you can qualify for a home loan and how much you can borrow. There is no documentation or credit check with pre-qualification, so it is all based on verbal information. That makes it less reliable and it is not a guarantee of financing. A pre-qualification letter will not give you the same clout with sellers as a pre-approval letter.
If you have been pre-approved and you have outshopped your letter's window, don't worry! All you have to do is ask for another and you can be back out there looking at more homes in no time.