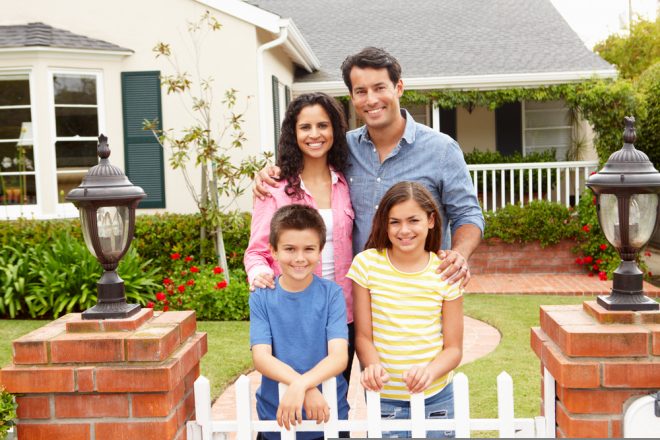 The U.S. housing market has been in overdrive for the past several months, as buyers play catch up after the coronavirus pandemic shut down most home-shopping in the spring. Existing home sales in June and July both grew by more than 20% while inventory fell almost 33% in July. As we turn the corner into fall, you may be wondering if the market is too hot to buy. While it's impossible to predict exactly what the housing scene will look like, there are still several reasons why this 2020 autumn might be the best time to buy a home.
Competition Could Decrease
Fall is traditionally the time when many buyers start to sit out on the sidelines. After school starts, parents with children at home are not as willing to uproot their family. Of course, with all the current pent-up demand, sales are likely to remain brisk, but there could be a slight cool down in the bidding wars as some families decide to wait until next summer to resume their property search.
Motivated Home Sellers
Since spring and summer are the conventional times for attracting the most buyers and best prices, sellers with homes on the market in fall typically tend to be more motivated to sell their homes quickly. Either their property did not entice the summer buyers and they are getting more desperate to offload it, or they need to sell right away because of a job change or other life event. Even if this isn't the case with every seller, there will likely be more sellers willing to negotiate in the fall.
Rock-bottom Interest Rates
Mortgage interest rates are at all-time record lows right now. According to Freddie Mac, as of September 10, 2020, average rates on 30-year fixed-rate mortgages have been below 3% for seven -straight weeks. That's unparalleled in the history of the Freddie Mac rate survey. Rates that low make buying a house so much more affordable than at historical levels. They are great for first-time homebuyers trying to break into the market, those trading up, and those settling into their forever home and mortgage. This fall will be a fantastic time to capitalize on rock-bottom interest rates.
Falling Prices in Urban Areas
It's true that house prices have been rising all around the country this year, but because the coronavirus has shifted many jobs into work-from-home positions, some buyers have felt more freedom to live anywhere, heading to the suburbs where the cost of living is cheaper. If you are interested in buying in certain urban areas, this fall will be a great time to look for slightly-discounted properties. For example, Zillow reports that home values in Manhattan were down 4.2% in mid-summer compared with the year before and properties were taking more time to sell.
Potential for More Inventory
When coronavirus first hit, many sellers held off on putting their house up for sale to see how the economy and their own jobs would fare. Now that they have had several months to see that the housing market is still on fire, those initial fears may be starting to disappear. There could also be more homes for sale from those who have lost jobs and need to downsize.
Instead of getting scared off by the present housing market hype, you should consider throwing your hat in the ring this fall to take advantage of uber-low interest rates and possibly rising inventory.